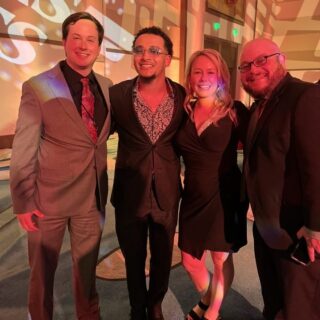 Based in Lexington, KY, Carter Legacy Enterprises is a dominant force in the sales and marketing industry. With a specialty in customer acquisition, our company generates new accounts for world-renowned clients in the telecommunications, satellite broadcasting, and fiber optic industries.
Carter Legacy Enterprises is an expert in the art of face-to-face communication, in that we only meet with qualified consumers in-person to ensure effective, long-term client-consumer relationships. We are a company that sees no limit when it comes to the sales and marketing field.
We continue to have successful growth because we always provide an 100% return on investment for our clients. Our team is comprised of the most positive, sports-minded, competitive people who strive to grow and advance in the company.
Goals provide your daily routine with purpose.
We're extremely goal-driven at Carter Legacy Enterprises. Between sales goals and personal development expectations, our team prioritizes processes, systems, and standards. 
We are individuals focused on leaving a Legacy. We are motivated because we understand that everyday we wake up is a chance to write new history; a chance to make a difference…a chance to leave a Legacy.
Our main goal is to drive superior results for our clients and fuel growth & expansion opportunities for our team members. We do this by:
Staying focused on the objective
Keeping up with sales trends
Being available to our customers
Earning trust with our clients
Developing new innovative business strategies
Keeping a happy balance between work and life